Entrepreneur Coach, Business Builder, Angel Investor
After multiple startups I have a few observations I've come to realise about business. They are...
You can't get REAL wealth or freedom working for someone else.
Life is too short to not have fun, therefore your work needs to be enjoyable.
You should automate, delegate and outsource as much as you can as quickly as you can so you can focus on driving sales, increasing profits, acquiring customers and nurturing partnerships.
Finding a (really good!) mentor or coach who has achieved what you want already will increase your chance of success, save you money and get you results quicker. Don't fall for "hyped up consultants".
It takes work (sometimes uncomfortable work) to build the business machine, but it's so worth it.
"Dom and I have been working on business growth for over six months now and in that time I've picked up some really good ideas from the approach he's taking. Dom is committed to growing his business and providing excellent customer service and that shines out of everything he does"
James Wilson
Assista Consulting
What's my story how did it start
To be honest this website should be all about YOU and how you can utilise its value to improve your own life, however I appreciate it probably helps to know a bit about the guy whose name adorns the web address – namely me! So here goes you lucky thing…
I've been starting, building and selling business for the last 20 years. At the time of writing I currently own 100% of 4 successful businesses that I run with my team and have invested in many others as an angel investor.
During the last two decades I have exited from many more always with a profit.
I advise A LOT on building businesses - whether that be with my own team leaders, businesses I have investments in or entrepreneurs I enjoy working with.
On a personal side I'm a proud husband to my wife Ella; and father of our two beautiful daughters Emily and Isla. I enjoy Aston Martin supercars, gadgets/tech stuff and qualified as a helicopter pilot a few years back.
Most importantly I've taken control of my life and now I work without being office based, letting my team run my businesses and allowing me to master working remotely from anywhere in the world (which I do frequently).
I'm proud to say the team and I have won lots of awards over the years and I've been blessed to meet, work and call some of the greatest entrepreneurs and business leaders friends and colleagues. You can see some of them later down the page.
I'm down to earth, straight talking and cut through the crap. I hate cheats, moaners and hopeless wannabes.
What more do you need to know? Let's work together…
"Thanks for helping me with my website. I had a great new prospect say to me 'Everything about your website just MADE me have to call you'. Great stuff!"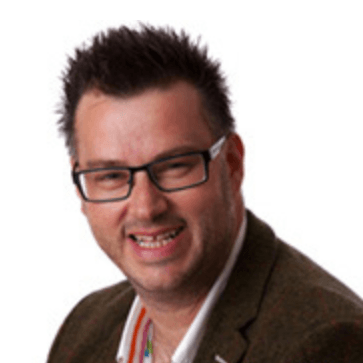 Paul Evans
Yellow Jersey Design
Award Winning Skills, Knowledge and Systems To Help You Grow A Successful, Profitable Business.

Michelle Mone OBE

Leading Entrepreneur, Global Speaker and Millionaire Founder of Ultimo
Ryan Deiss
Co-founder of Billion-Dollar Media Empire Native Commerce
Jordan Belfort
The real 'Wolf of Wall Street', now Author and Global Speaker
Steve Wozniak
Billionaire Co-founder of Apple Computers